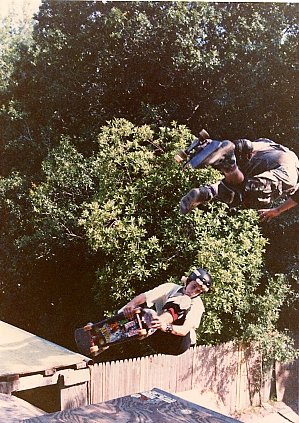 Me one foot air over Mike Frazier's lein to tail. I remember picking Frazier up from school just about every day and going to the ramp. He'd throw down just about anything for a Big Gulp! He turned out to be one of the best skaters ever and definitely one of my favorites.
Monty Nolder at the pre-Leonards, Carrolwood ramp.
hosoi ripping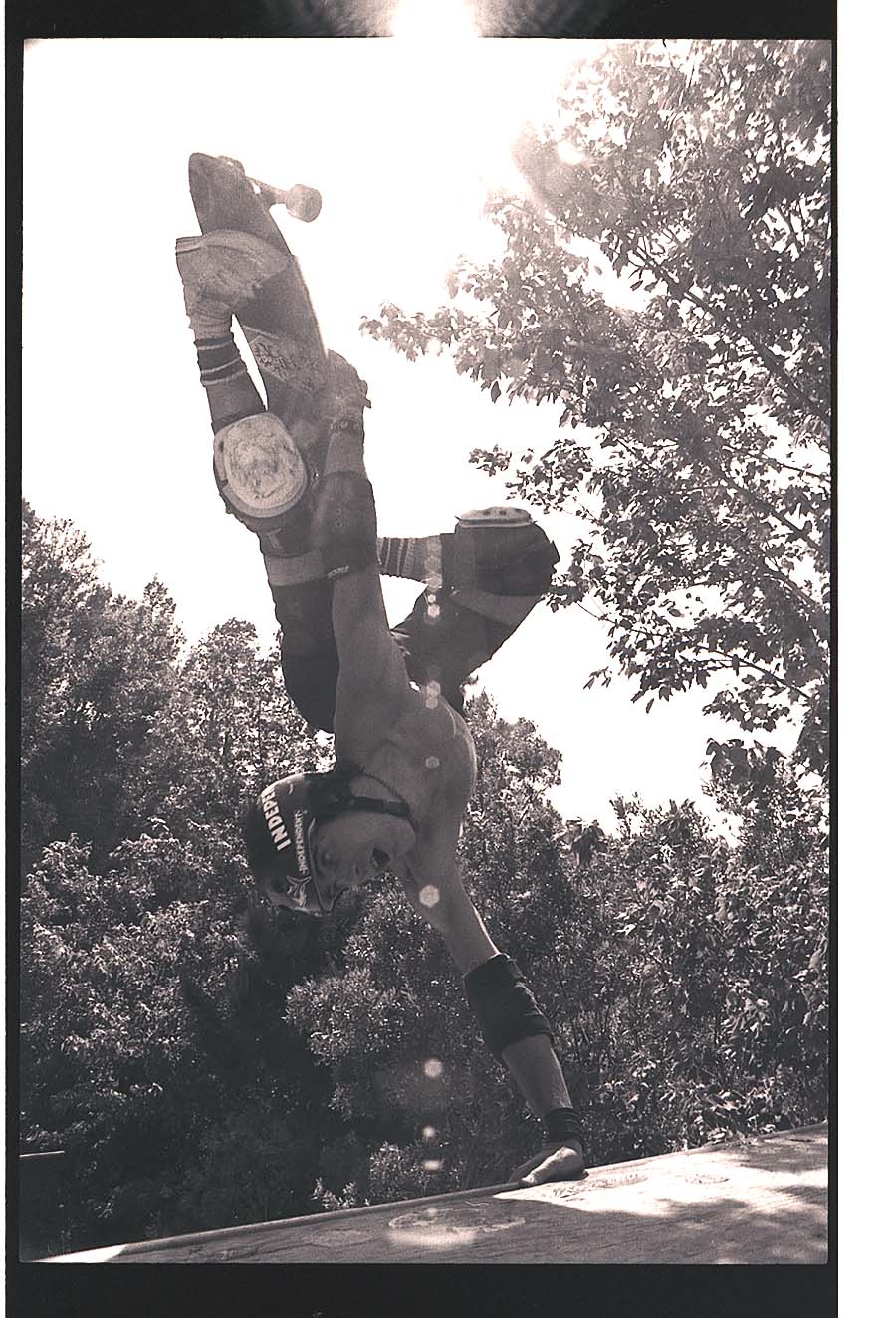 Me-sadplant
I remember Leonards mom always freaking out about something. One time, her dog had puppies and she put up signs all over the place to "Watch out for the puppies". A few days later, she backed up over one with her car!!!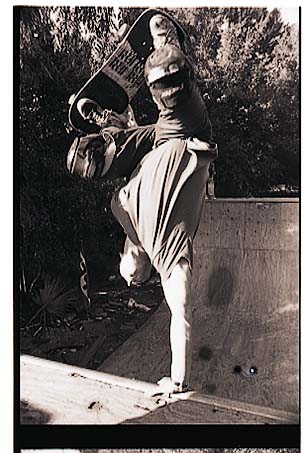 Doug-andrecht.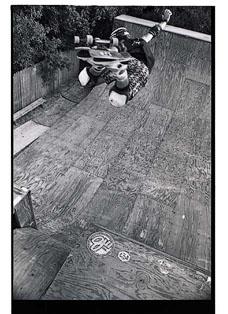 me-Method air over the channel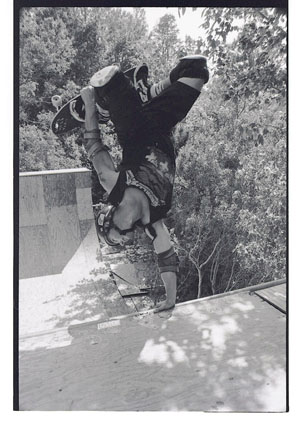 Doug Mutz-tucknee invert.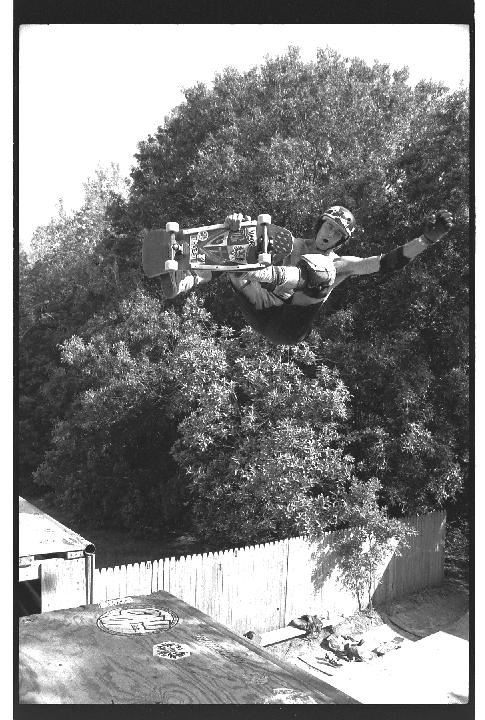 me-frontside channel air
Leanords ramp was originally at the Doll residence and called the Dollhouse ramp.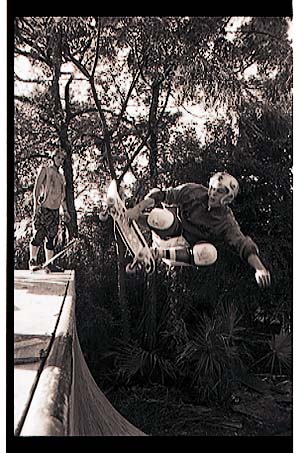 Pete-frontside air
me-lein air.
CHUCKS RAMP in Clearwater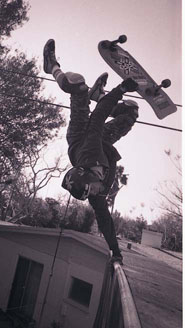 me-invert varial
me-One Foot Invert at Chucks. Check out the shorts!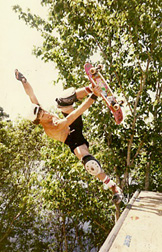 Me-Indy Fastplant at Leanord's. I learned this trick after I saw Jeff Grosso do Indy Footplants at the NSA Stone Mountain contest. I knocked out my teeth, broke my nose and got a massive concussion there. Thanks to Barry Z. for taking care of me!!